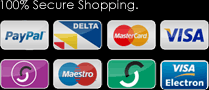 21 Day Money Back Guarantee
Easy Returns Policy
Please fill in your email address
below to join our newsletter
mailing list.
Gym Leotards manufactures the 'OLYMPIQUE' brand of gymnastic leotards. We have been established for over a decade and we design and manufacture all of our gym leotards and gym shorts in-house. We employ modern production techniques in our high tech facility and place emphasis in the highest level of quality control. Our leotard designers are experienced professionals who understand the needs of the gymnast.